Jim and Robin praise God for guiding their steps to Armed Forces Baptist Missions and for the new ministry He has placed them in. They are passionate about sharing and exemplifying the love of Jesus by mentoring veterans and their families suffering from the ravages of Post Traumatic Stress Disorder (PTSD) and Traumatic Brain Injury (TBI). As a retired veteran and longtime educator, Jim will help establish small counseling groups in local churches to work with veterans and their families. He also works with veterans currently in the prison system and helps those being released transition back into society. Jim also writes curriculum to be used both in the prisons and for veterans on the outside. Robin will assist in the office as well as being a mom to Katie and Hannah.
Neither Jim nor Robin were raised in a Christian home, however Robin was strongly influenced by the mentorship of a local pastor and his wife. Jim attended Catholic elementary school, but did not attend church regularly after third grade.
Jim joined the Army a year after graduating high school. While stationed at Ft Devens, MA, Jim and Robin were married. After a four year tour in Germany, Jim attended the Nuclear Power Production Course at Ft Belvior, VA. Upon graduation, he was assigned to the Health Physics Office, Walter Reed Army Medical Center. One Saturday, two young men knocked on Jim and Robin's door to ask if their children could ride the church bus on Sundays. Robin said no, but she would bring them. As a result, Robin got reassurance of her salvation and all four children accepted Christ. Some years later, at the age of twenty-nine, Jim accepted Christ.
After retiring from the Army, Jim worked as the Technical Director for Health Physics Services, Inc. for two and a half years before surrendering to the call to attend Bible College. In 1994, Jim, Robin and their two youngest children moved to Florida to attend Bible College. At the end of his first semester, Jim was asked on staff. Robin was hired to work in the college offices and home school curriculum. They were with the college and curriculum for twenty-one years. In April, 2015, they surrendered to missions.
Jim
•Born in Baltimore, MD and raised all across the US.
•Ed.D. in Christian Education and D. Min in Bible
•Retired Army
Robin
•Born and raised in Jackson Center, PA.
•Bachelor of Arts in Bible
•Loves sports and being a Mother.
God calls AFBM missionaries to serve in unique ways around the globe. Maybe He is calling you to have a special role in Jim and Robin's ministry to those struggling with PTSD. Please pray about partnering with them through prayer and/or financial support.
Location of Service:
BASED IN HAINES CITY, FLORIDA
PTSD Curriculum Developer
Prison Educator
Reaching All Branches and Veterans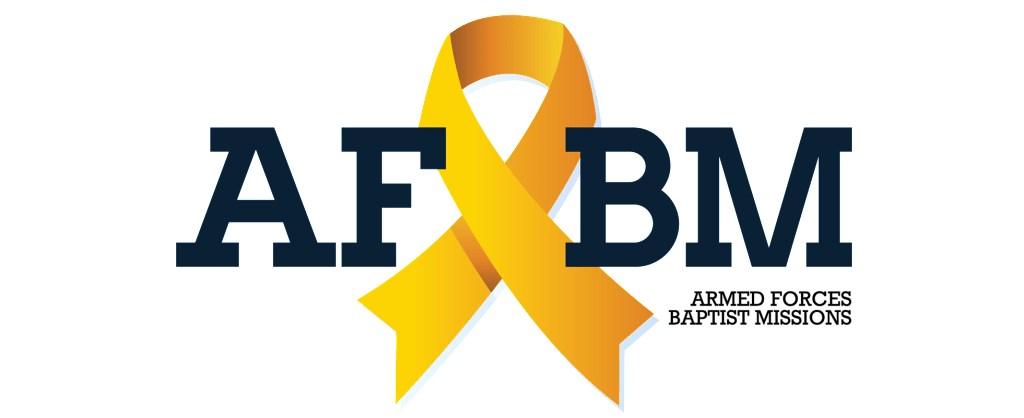 Armed Forces Baptist Missions 3252 Taylor Road Chesapeake, VA 23321