Paul and Sarah are excited God has guided their steps to the Armed Forces Baptist Missions. They are passionate about sharing and exemplifying the love of Jesus through discipleship. As a retired war vet and counselor, Paul will be using camping ministries to work with veterans and their families from personal experience on how to persevere through Post Traumatic Stress Disorder (PTSD) and Traumatic Brain Injury (TBI). Sarah will assist in the office as well as being a mom to Alyssa, Anna and the twins.
Paul was raised in a Christian home and was strongly influenced by the training and mentorship of his father. He was born again at a young age but did not feel called to the ministry until later in life. He Joined the Army right out of high school. After spending time in Bosnia and seeing how war had affected the families in the area, he felt called to be in the ministry. It was not until working on his Master's in business that it became clear what the Lord would have him do. Paul has always had a passion for camping and helping those that have served their country. Paul is excited about combining these passions to introduce men and women who have sacrificed much, to a God who has sacrificed all.
Sarah was also raised in a Christian home and accepted Christ at a young age. She had the privilege of growing up in a missions minded church, and her parents were influential in directing her toward missions. She had the opportunity to go on a few mission trips through the church as a teenager. Paul and Sarah were married in 2008. Together they share a passion for serving Christ and sharing the gospel where ever that may be.
Paul
•Born in Watertown WI and raised in Kalamazoo MI.
•Masters in Counseling, and MBA
•Retired Army War Veteran
Sarah
•Born and raised in Carmel IN.
•Bachelors in marketing
•Loves sports, and being a mommy.
God calls AFBM missionaries to serve in unique ways around the globe. Maybe He is calling you to have a special role in Paul and Sarah's ministry to those struggling with PTSD. Please pray about partnering with them through prayer and/or financial support.
Location of Service:
INDIANAPOLIS, INDIANA
Director of M.A.SH.
(Mobile Assistance for Service men and women at Home)
PTSD Counselor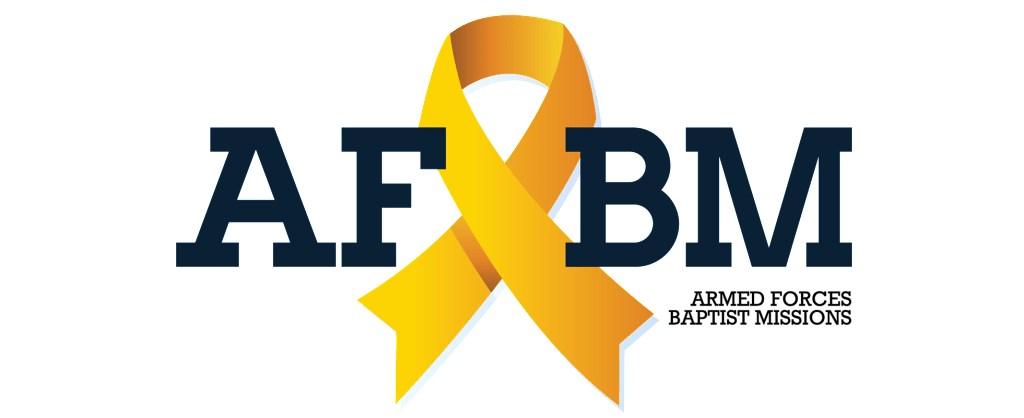 Armed Forces Baptist Missions 3252 Taylor Road Chesapeake, VA 23321