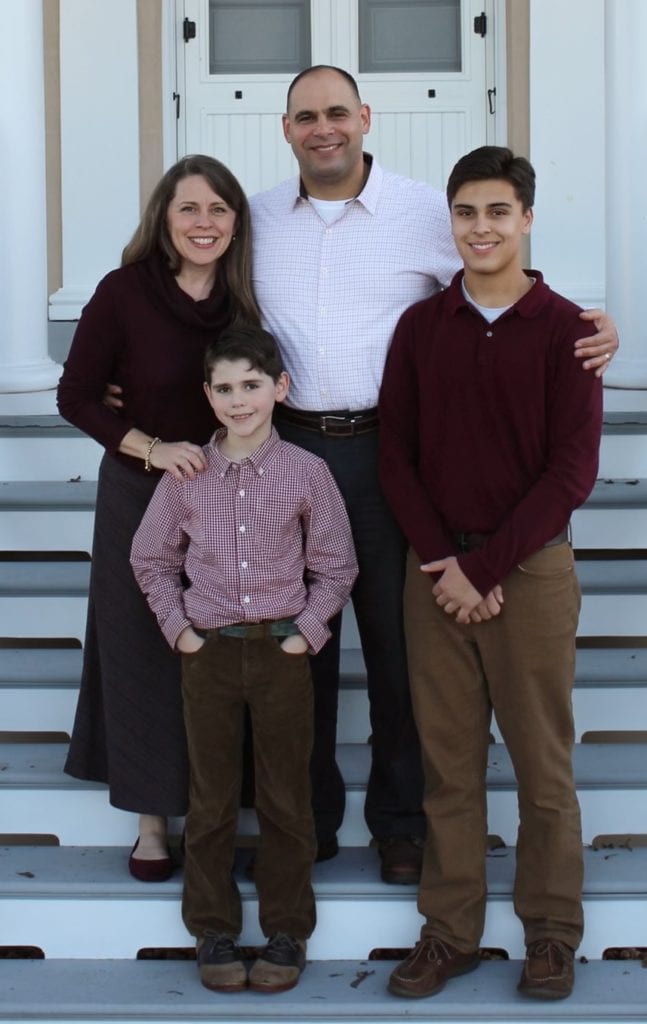 John is a former public high school teacher and football coach who became a commissioned officer in the U.S. Marine Corps in 2001.  Deployed as an aviation command-and-control officer in support of both Operation Enduring Freedom (Mazar-e-Sharif, Afghanistan, 2003) and Operation Iraqi Freedom (Ramadi, 2004-05), John was then selected for the Marine Corps' legal education program.  After graduating from the University of Tennessee College of Law in Knoxville, and after passing the Tennessee bar exam (2009), John served as a prosecutor and legal assistance attorney at Marine Corps Base Quantico, Virginia, until his medical retirement in 2013.
Feeling led by God to full-time gospel ministry, John began his theological training at Maranatha Baptist Seminary in Watertown, Wisconsin, where he completed the Master of Divinity degree in 2016.  As part of that degree program, John took, as electives, two Biblical counseling classes.  He enjoyed those classes so much that he decided to continue his seminary studies at Maranatha, earning the Master of Arts degree in Biblical Counseling in 2018.  John is now working to complete his Doctor of Ministry degree, with a concentration in Biblical Counseling, through Bob Jones Seminary in Greenville, South Carolina.
John was raised in a Christian home and, as a young boy, understood his need for redemption and received Christ as his Lord and Savior.  Now, as an assistant pastor at Good News Baptist Church, John directs the church's military and counseling ministries, as well as the church's missions program.  He especially enjoys studying the Word of God and helping others apply the Scriptures to the challenges of life.  His wife, Cindi, was also saved early in life, and is happy to use her gifts in hospitality to serve military and missionary visitors to Good News Baptist Church.  John and Cindi have two sons, Daniel and Andrew.