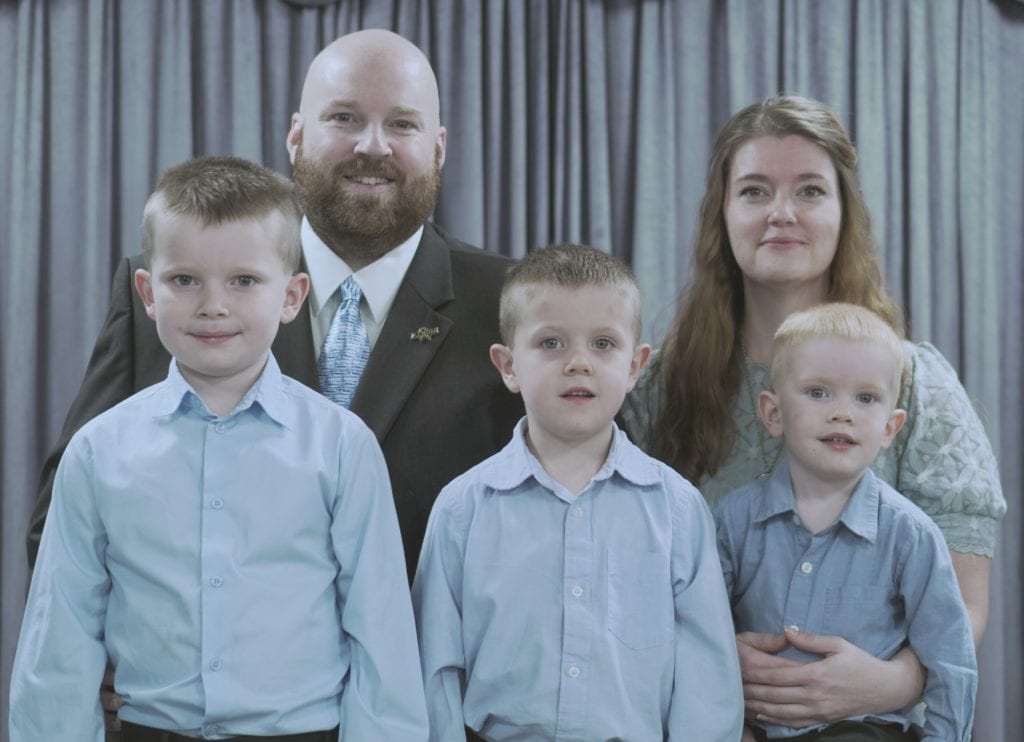 Drew and Lela are excited to be serving with Armed Forces Baptist Missions. They are passionate about sharing and exemplifying the love of Jesus through discipleship. Growing up in a military family gave Drew the burden to reach our military heroes at Camp Carroll, South Korea. After spending several years as the pastor of Armed Forces Baptist Church in Waegwon, Drew has turned the church over to a national pastor.
Drew was raised in a Christian military home and was strongly influenced by the training and mentorship of his father. He was born again at the age of seventeen while in Korea with his family. Shortly after salvation, God called Drew to missions in South Korea. After graduating from Bible College, he married Lela.
Lela was also raised in a Christian home and accepted Christ as a young teenager. She had the privilege of growing up in a missions minded church, and her parents were influential in directing her toward missions. She has had a burden for people in foreign lands and prayed God would lead her to a husband that was called into missions. Drew and Lela were married in 2011. Lela is involved in working with the military ladies as well as raising their three boys, Eric, Nathan, and Reagan.
The Lord has directed the Mahaney family to a new ministry and they are excited about starting a Serviceman's Center near Fort Cavazos, TX.
Drew
•Born in Marquette, MI.
•Bachelors in Education
•Raised in a military Family
Lela
•Born and raised in Fort Worth, TX
•Loves Crafting, and being a mommy.
God calls AFBM missionaries to serve in unique ways around the globe. Maybe He is calling you to have a special role in Drew and Lela's ministry to Fort Hood. Please pray about partnering with them through prayer and/or financial support.
Location of Service:
FORT hOOD, TX
DIRECTOR, SERVICEMEN'S CENTER
Reaching Army and Veterans
Armed Forces Baptist Missions 3252 Taylor Road Chesapeake, VA 23321